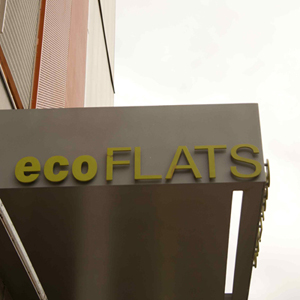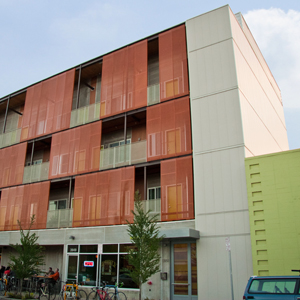 Project Name: EcoFlats HVAC
Location: 3951 N. Williams AVE., Portland, OR 97209
Architect: Works Partnership Architecture
General Contractor/ Developer/ Owner: Siteworks
Scope of Work:
Building/ Construction: N/A 
HVAC System: Hot Water Boiler
Developer/ Owner: 3935 N Williams, LLC
Overview:
A building as progressive as the city it serves, EcoFlats is the first "Path to NetZero" project in Portland and was designed to achieve a NetZero energy standard. Located on N Williams Ave., EcoFlats' site was consciously built on one of Portland's most highly trafficked roads by urban cyclists and mass transit users. The residential portion of this building appeals to an urban demographic willing to take active participation in sustainable living.
Highlights:
Encompassed various renewable energy technologies; HVAC system focused entirely on efficiency.
Single boiler and hidden hydronic loop that stretches throughout three floors.
Integration with 30,000 square feet of solar, thermal, and photovoltaic collectors.
Portland's most environmentally conscious building to-date.
Awards:
Associated Builders and Contractors Excellence in Construction – Commercial Green Category
News/ Publications:
"ecoFLATS, Portland – the First Net Zero Apartments in the U.S."
EcoFLATS, Net-Zero Apartment Living for Everyman