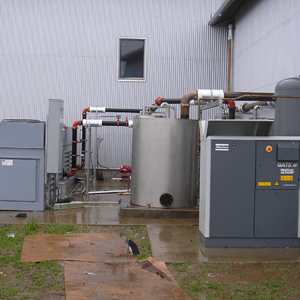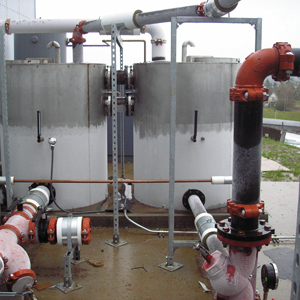 Project Name: Stoller Winery
Location: Dayton, Oregon
Architect: Ernest R. Munch
General Contractor: Reimers & Jolivette
Scope of Work: Provide mechanical systems and services for Stoller Winery
Overview:
In 2003, Stoller Winery approached Reimers & Jolivette, Inc. to develop what would become one of the premier wineries in the Northwest. The facility incorporates many building types: from concrete and steel to wood frame and even underground cellars. Hunter-Davisson, Inc. oversaw the mechanical installation and provided value engineering and technical/mechanical design to this most challenging endeavor. By employing cost-effective ways to provide heating and cooling to the large fermentation tanks and processing rooms located underground, Hunter-Davisson, Inc. was able to bring the project cost down $20,000 from the original estimate.
Highlights:
Conquered unique environmental/temperature challenges.
Integrated complex control systems and manual overrides.
Installed more than 1,000 ft of piping, 2 tanks, 3 pumps, and control components.
Ventilation control across a wide distance, including creation of custom control panels.
Process controls for fermentation, settling and blending tanks
.
Letters/ Appreciation Accommodation:
Awards: